Our services
Signs
We provide the bases, logos and lettering for some of the largest sign manufacturers in the Southeast. You can spot our work at famous landmarks throughout the Atlanta metropolitan area!
Countertops and Vanities
We have designed, fabricated and installed over 10,000 countertops for thousands of satisfied customers all over the U.S. We look forward to providing you with unparalleled quality, service, and style at a price you can afford.
Walls and Floors
We design and install a full spectrum of flooring and stair treads including glass, exterior pavers, concrete, porcelain and natural stone.
Custom Cutting
Your detailed design or custom logo will come to life through a wide variety of surfaces. Our waterjet system can create the most intricate patterns and unique designs on all varieties of natural stone in addition to all types of metal, glass, and plastic.
With over 30 years of design experience, let us assist you with all of your project needs from idea to implementation. We offer full-service CNC equipment in order to assure accuracy and precision fabrication
Scroll below to see some of our recent work!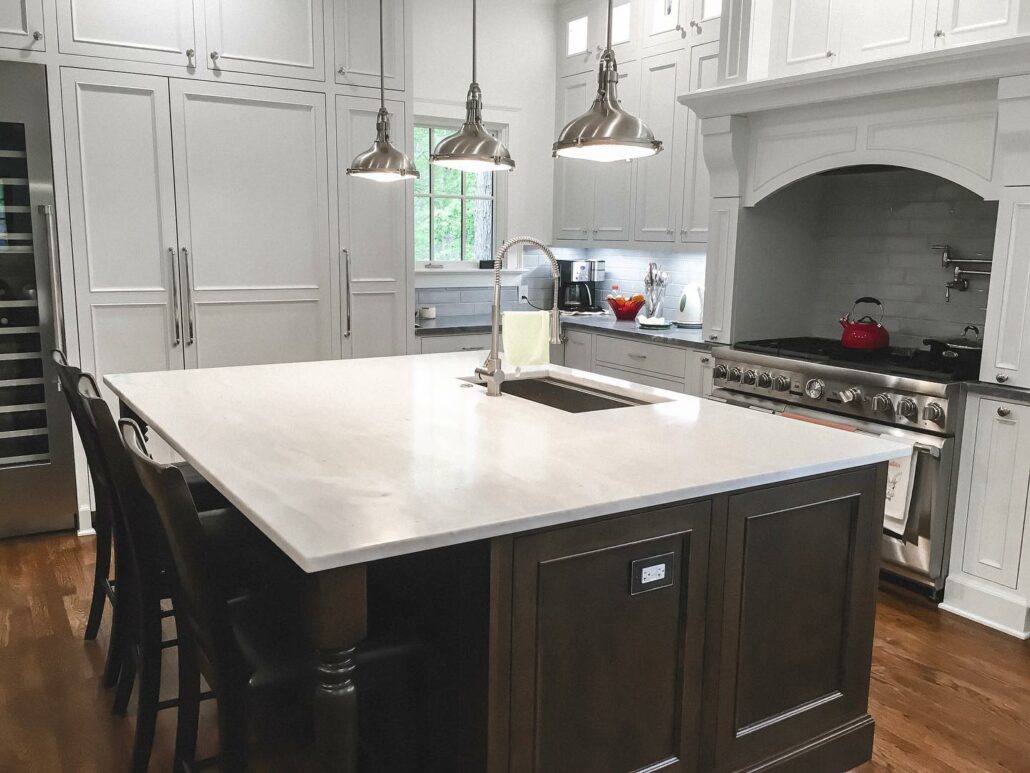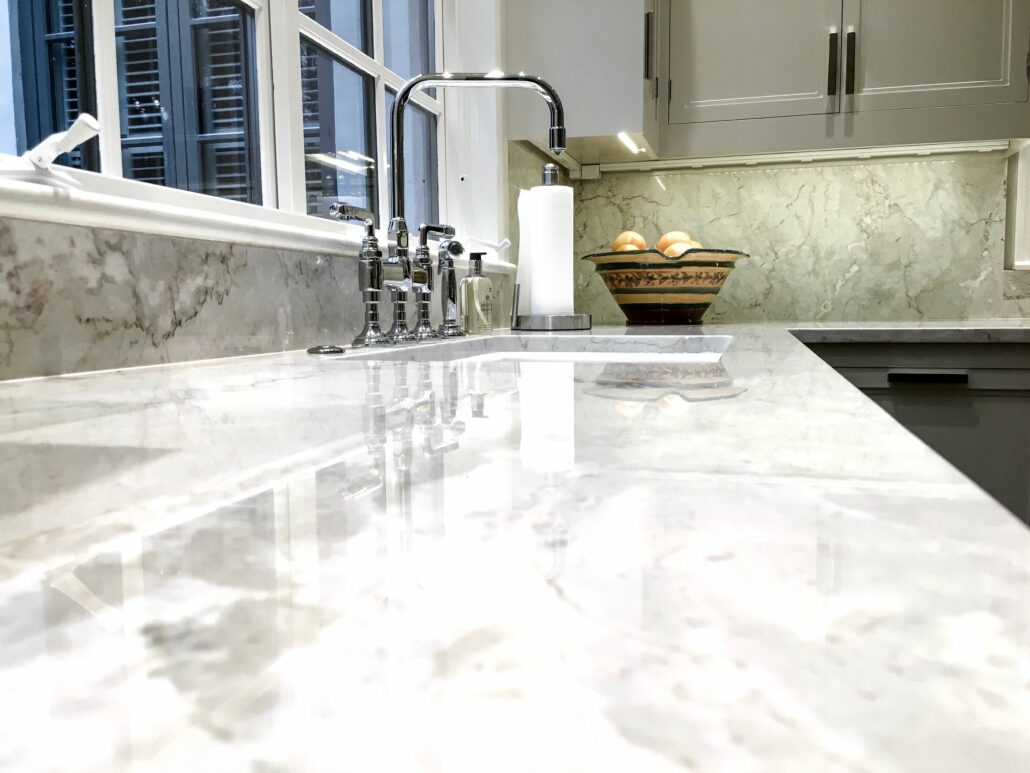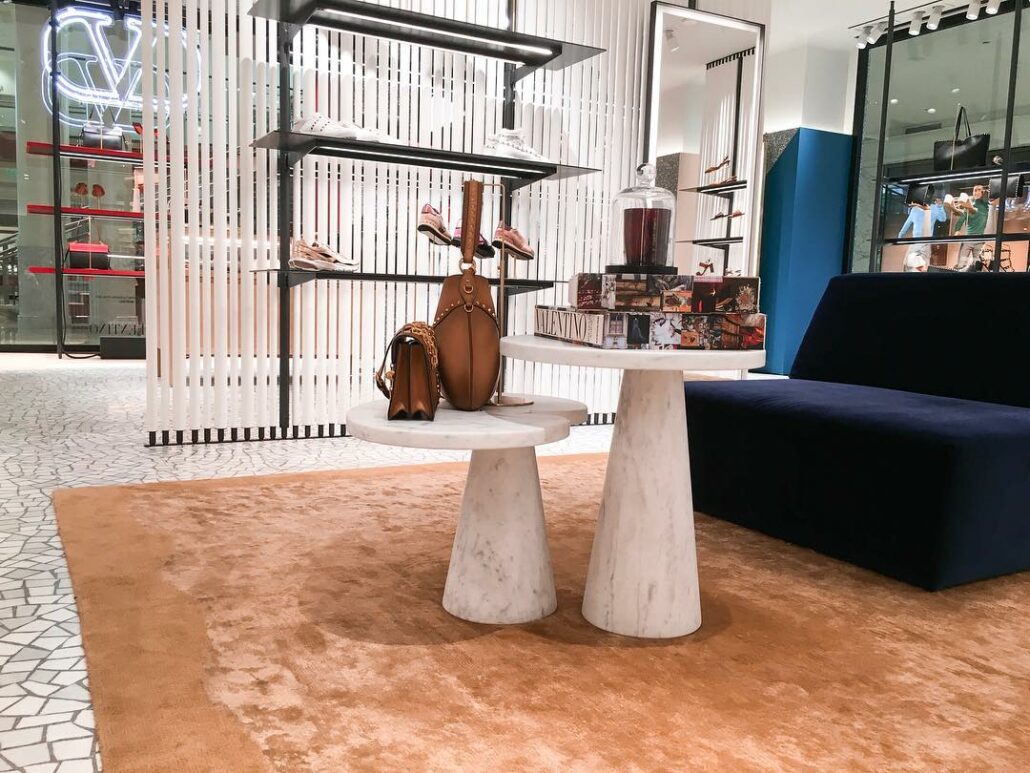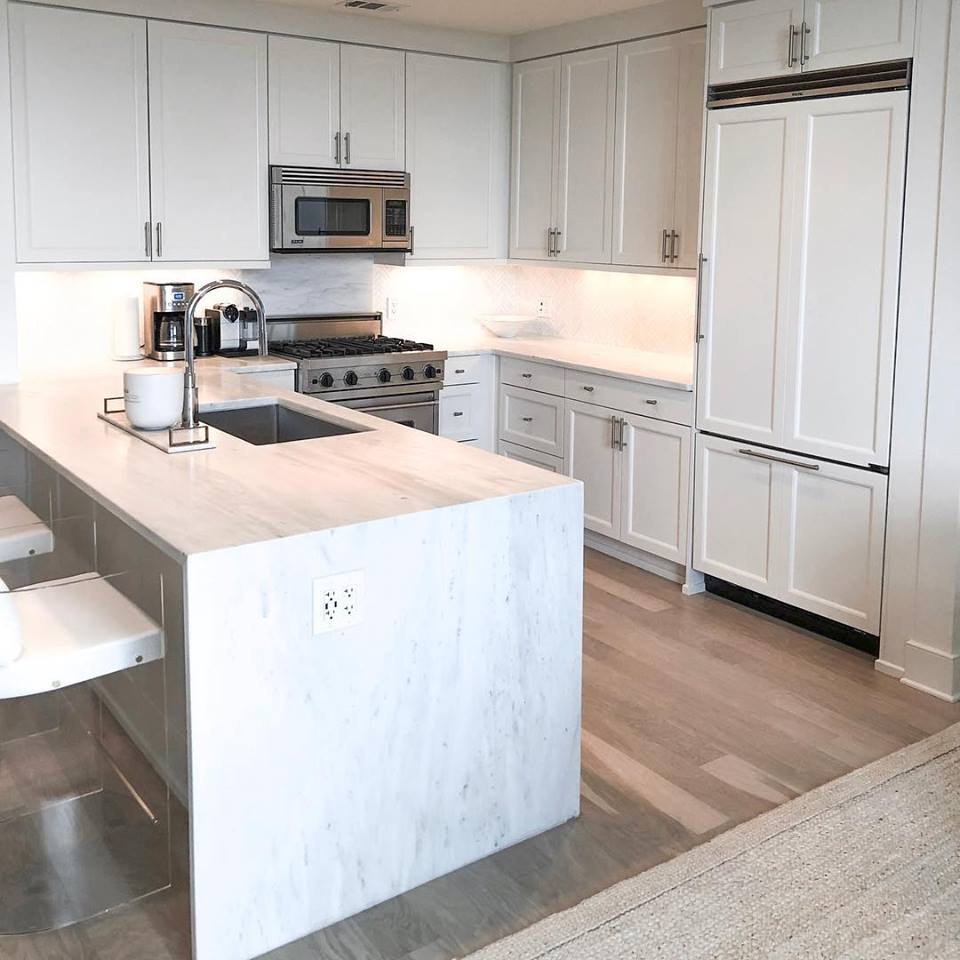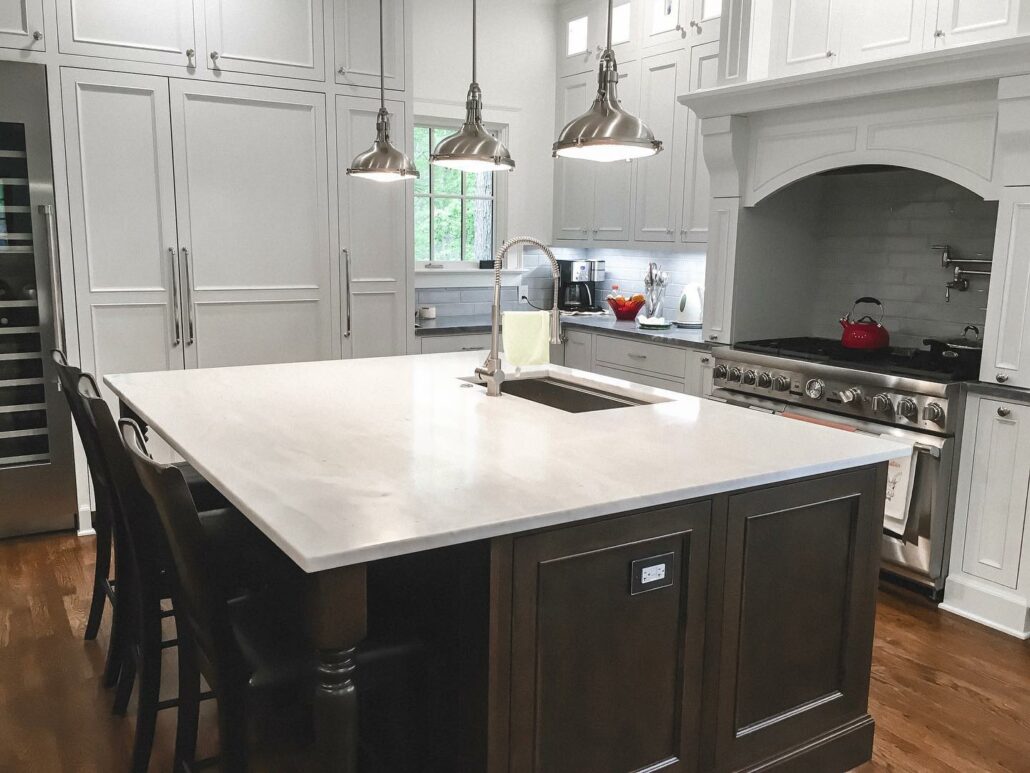 About us
EdgeWater Stone, Inc. is a family-owned, full service residential and commercial stone fabricator doing business in Atlanta, Georgia and beyond for over 20 years. We specialize in custom fabrication of a multitude of natural stone surfaces. From delicate marble, to durable quartz and detailed granite, we will help you select the perfect material for your kitchen countertops, bathrooms, indoor fireplaces and outdoor kitchens. At EdgeWater Stone, the variety of surfaces from which you may choose is unlimited! In our facility, you will find a variety of beautiful stone slabs including quartz, limestone, travertine, onyx, and one of a kind semi-precious stones. In addition to natural stone, we also fabricate glass and concrete countertops and create one of a kind metal work.
We sincerely appreciate the opportunity to work with you to help your vision become a reality.
Mike and Margaret Norman